Main content starts here, tab to start navigating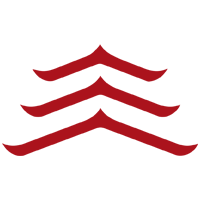 Bryan Emperor
Executive Chef
Executive Chef Bryan Emperor has spent more than 25 years learning the nuances of Asian cuisine, immersing himself in culture, language, history, flavors and ingredients. With early exposure to Asian and Chinese dining establishments while growing up in the original Chinatown in New York City as well as a friend of many Asian-Americans throughout high school and college; he had the opportunity to frequent underground Asian restaurants where most Westerners were not usually privileged to go.

His post-college career began as a banker with Lehman Brothers where he entertained institutional investors at top restaurants in New York City and Asia. His appreciation for Asian cuisine turned to into a flair for preparing it. His banking career transitioned to an education at the Culinary Institute of America. He spent grueling apprenticeships in Tokyo; mastering Japanese cooking as well as Korean barbecue.

Returning to NYC, Emperor worked at Nobu and under chefs Jean-Georges Vongerichten and Gray Kunz. Eventually, Chef Bryan was recruited to open a restaurant in Beijing, China by one of the most famous restaurateurs from Shanghai at the time. It was during his time there in 2005 he added a wide array of classical Chinese dishes and methods to his repertoire.
Upon returning, Emperor opened TEN in Charlottesville, Virginia to rave reviews. At TEN, Emperor sought to prove his culinary philosophy which was built on applying traditional technique and method to the finest ingredients taken directly from the source. During his time at TEN, Emperor prepared a modern Japanese sake dinner at the coveted James Beard House.
In addition to his restaurant initiatives, Emperor won the "Seven Sushi Samurai" competition in Washington D.C. He later represented the USA in the world competition in London, taking third place. Additionally, he was invited to train at the three-Michelin-starred Kikunoi Honten in Kyoto, receiving direct tutelage in Kaiseki Cuisine from master chef Yoshihiro Murata.
His concept and execution were recognized by Esquire Magazine as being among the "Best Restaurants in America." He was also Southeast Champion of the "People's Choice Best New Chefs in America" placing second in the nation. Emperor was also picked among ten chefs worldwide, as a finalist in a highly prestigious cooking and food cultural exchange program sponsored by the Japanese government.
Of particular note, Chef Emperor earned and maintained 4 Forbes stars, whilst leading the culinary program of Mizumi at the Wynn in Las Vegas. Emperor brings his passion, knowledge and experience to Pagoda Kitchen, where he hopes to continue to pioneer "Progressive World Asian Cuisine" unlike any other in America.