Main content starts here, tab to start navigating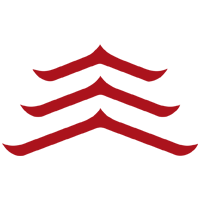 Kevin Burns
General Manager
A Rapoport's Restaurant Group veteran, General Manager Kevin Burns has worked his way up the company ladder to get where he is today. Starting in the industry at 16 years old at Nick's Fishmarket of Hawaii in Boca Raton, Burns learned early on the restaurant industry is where he needed to be. The comradery, energy and the ever-shifting environment has kept him engaged and fired up to continue to grow his passion for hospitality. He began working with Rapoport's Restaurant Group in June of 2013 at Burt & Max's where he spent 8 years building invaluable relationships, both professional and personal. After nearly 4 years as a server, Burns was promoted to a management position working directly with General Manger Steve Mann. He was later transferred to Deck 84 where he's spent the last year working closely with General Manger Lauren Choquette, who followed a similar climb within the Rapoport's group. Burns credits both Mann and Choquette to helping him grow as a manager and as an individual. Burns now steps into the General Manager role at Rapoport's Restaurant Group's newest location, Pagoda Kitchen.
He has a hands-on approach to managing a restaurant. He strives to always be present and engaged with his staff and while running the floor to ensure his team is always prepared for any situation. He continuously is living his life in training; looking for ways to grow, change or provide more efficiencies for the entire staff. He is always looking for ways to assist and enhance the hospitality the guests receive each time they visit. He is glad to be back west Delray at Pagoda Kitchen, seeing some Burt & Max's regulars and establishing another successful Rapoport's restaurant.
When he's not firing up his team or providing hospitality to his guests, you can find Kevin hanging out with friends and family, biking, playing or watching basketball, cooking or going out to eat. He currently resides in Pompano Beach, Florida with his two dogs, Mia and Marley and one cat, Loki.